Alumni 2017
The Disruptors
BRAD BOGOLEA
Co-founder & CEO, Simbe Robotics

Like many a retail employee, "Tally" travels up and down store aisles, auditing shelves for out-of-stocks, low stock, misplaced items and pricing errors. But unlike the others, Tally is a robot created in hopes of changing the industry to the level the PC did during the early days of computers.
"I saw an untapped opportunity to transform retail with data to provide additional insights and visibility into store inventory," says Brad Bogolea, whose company, Simbe Robotics, brought Tally to market in late 2015.
Brad—who previously spent a decade in the energy and wireless sensor industry—admits being drawn to retail because it hasn't yet "experienced a full technology revolution."
"Traditional brick and mortar hasn't changed much since the cash register or the bar code," he says. "What excites me is to bring advanced technology to the industry to give a better experience to the shopper, but also give more powerful tools to the retailer." Tally is the first autonomous shelf auditing and analytics solution designed to automate retail by efficiently monitoring and optimizing stock inefficiencies — a problem costing the retail industry $400 billion in lost revenue annually in just the US alone.
ANTHONY BRUCE
Co-founder & CEO • Applied Predictive Technologies

Which products will sell better when placed near the checkout? How will customers respond to value priced sandwiches? These are the types of dilemmas clients come to Applied Predictive Technologies to solve.
Anthony Bruce, Co-founder and CEO of Applied Predictive Technologies, stands in the gap between the onslaught of information and actionable intelligence, and Big Data is his tool of choice to help retailers make smart decisions. APT has revolutionized the retail industry by enabling retailers to innovate faster with less risk through its in-market experimentation software, Test & Learn™, which makes data-driven insights readily available for client's daily decisions.
Today, one hundred of the largest companies in the world use APT's Test & Learn™ products; including countless retailers such as, Starbucks, Victoria's Secret, Walmart, Coca-Cola, Lowe's and Subway.
Anthony is inspired by the rapidly changing retail space and solving its complex issues, a passion discovered at the start of his career while helping a retailer solve the problems of allocating capital.
"Seeing how deeply involved they were in the decision, the difficulties they faced in making the decision, and how substantially analytics could help was very energizing," he says. "I thought: If we can add so much value at one retailer, for one decision, how powerful would it be to build products that help all retailers across a gamut of decisions? That's when I decided retail was the way forward for me."
Retail is the most human of all businesses, he says, and keeping that human dimension in mind while solving the industry's analytical challenges continues to spur him on.
CHRISTINE HUNSICKER
Founder & CEO • Gwynnie Bee

Gwynnie Bee fits right in with current retail trends, but its foundation goes back decades.
Growing up, Christine Hunsicker's aunt created custom outfits for her and her cousin, allowing her to learn early on the confidence that comes with the right fit, a variety of choices and creative personal expression. "I was inspired to create this same experience for women with Gwynnie Bee, one that tapped into my childhood experiences and could positively impact lives."
Christine translated those "unlimited options" that came with the custom-made clothing of her childhood and made it a vital component of the Gwynnie Bee business model. She noticed a dearth of fashion options for women who wear sizes 10-32, and saw this void as an opportunity.
Christine has used data and technology to reimagine the consumer experience and bring more than 190 brands to customers' door steps. Since its 2011 launch, over 3 million subscription boxes have made their way to Gwynnie Bee customers. With such a demand, it is no surprise that what once started as four employees working out of Christine's apartment, has grown to over 350 employees working across four offices spanning the globe.
DOMINICK RICHTER
Founder & CEO • HelloFresh Global
When HelloFresh launched its meal-kit service in 2011, the kitchen quickly crowded with competitors. But thanks to the leadership of Dominik Richter, the company has continued to rise. From the start, Dominik not only understood the customer base—he lived it. The idea first came to him while in college, where "there was no service in the food retail industry that would cater to my needs."
These days, HelloFresh certainly does, delivering more than 7 million meals each month. Subscribers can choose from three plans, all featuring quality ingredients delivered fresh to their doors with detailed instructions on how to pull off the gourmet menu. Meals that once seemed unobtainable for novice chefs are now a reality in kitchens and dining rooms across the globe.
HelloFresh has moved from a niche service to a category all its own, and along the way, Dominik has thrived on the elements of disruption: "Be skeptical when someone tells you things just have to be done a certain way," he says.
Dominik and HelloFresh continue to cook up innovation. HelloFresh is a global brand, delivering in nine countries on three continents. Traveling between those locations "means I'm constantly exposed to a blend of cultures, habits and diverse people." And that, he says, is "inspiring" and "allows me to see commonalities as well as differences very clearly."
TRISTAN WALKER
Founder & CEO • Walker and Company Brands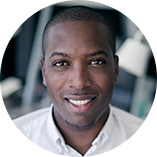 As founder and CEO of a family of brands that offers health and beauty solutions for people of color, Tristan Walker has moved such products from the often-forgotten bottom shelf of the "ethnic aisles" to front and center. Bevel, his company's flagship brand, provides premium grooming products and services designed to help reduce razor bumps and skin irritation.
"For a long time I couldn't find products that worked for me, and for an even longer time I felt like I was being disrespected as a consumer with misguided marketing and messaging that was inauthentic," he says. "As a company, we have a unique opportunity to show retailers and manufacturers there is a better way, and that's through empathy, authenticity and efficacy."
Tristan is leading retailers and manufacturers to a better understanding of serving a diverse customer base. He is also founder and chairman of CODE2040, which matches high-performing black and Latino coders and software engineering students with Silicon Valley startups for summer internships. When Tristan looks around, he sees there remains "a lot of work to do", but he's set on fundamentally shifting the narrative—and serving "a majority of the world in the way they deserve to be served."
The Dreamers
STEFANIE BOTELHO
Founder & CEO • Fitzroy Toys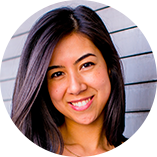 As founder and CEO of Fitzroy Toys, Stefanie connects toymakers with retailers. But her vision goes beyond the business side of things; Stefanie also sees toys as a way to help kids "discover who they want to become."
The same might be said for Stefanie. In elementary school she got her first foray into retail when she created, designed, and sold finger puppets to her classmates. It brought a feeling of accomplishment, realizing "I had created something that made someone else smile."
Stefanie's career began in investment banking and venture capital, but it wouldn't be long before she soon realized she was on the wrong side of the table. The idea for Fitzroy Toys originated with a toy-recommendation engine Stefanie built during a Harvard Business School coding course. Today, by helping inventors, designers and mompreneuers connect with retailers, she and Fitzroy are transforming the wholesale side of retail. It's an area ripe for innovation, she believes. "B2B platforms and processes haven't evolved as quickly as B2C experiences." She sees opportunities in solving the pain points and inefficiencies in the supply chain.
Ultimately, though, it's about building connections. "Whether it is a new retailer looking to stock the smartest selection for her opening day, or a founder trying to expand her wholesale footprint, I want to build a company that supports their successes."
CHIEH HUANG
Co-founder & CEO • Boxed Wholesale
Ask Chieh Huang to describe his story in five words, and he comes up with "social change through toilet paper." Boxed, his first venture into retail, brings the best of the warehouse club—the supersizes and savings—without the hassles of a shopping trip or cost of membership.
Chieh certainly knows the perils and potential of club shopping, making weekly trips with his parents as a child. A move to the city meant he no longer had that luxury. And when his first child was born, he no longer had the time. Like any great entrepreneur, he realized his challenges were likely not only his own. Chieh co-founded Boxed with a team of three others, and in the first 90 days of the company's launch, the growth was shocking; Boxed was fulfilling orders nationwide across the 48 contiguous states, in both urban and non-urban environments.
Growing up, Chieh saw his immigrant parents struggle with low-paying jobs, and is now out to create a different experience for his employees. Among the benefits for his warehouse workers are paid college tuition for their children and reimbursement for their weddings. The company's key to success is in the people, he believes. "We are all from different walks of life, but we have a lot of fun while working hard."
Despite having built a company that has raised over $150 million in funding, Chieh continues to be willing to learn, and says that "not a day goes by" that he doesn't ask for advice from someone in his network. And it seems to be paying off—one variety pack of cereal at a time.
MICHELLE LAM
Co-founder & CEO • True&Co.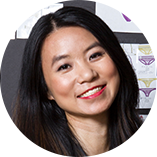 Michelle Lam has given new shape to one of the most awkward experiences for women. Michelle found herself asking, "Why doesn't somebody do something about this?" She then realized that the "somebody" would be her.
The creation of True&Co. in 2012 moved bra fitting from the store dressing room to the home. The revolutionary lingerie ecommerce experience begins with a brief quiz, and in an instant the results are analyzed and recommendations are made to provide unparalleled fit. The secret? Going beyond the tried-and-true band and cup size to include the dimensions of overall body shape.
Since True&Co.'s launch, they have collected over 60 million pieces of data from over 2 million women, allowing them to further optimize their product offerings to satisfy customer's true needs. True&Co.'s research, which began with the purchase of 500 bras and feedback from friends, determined the existence of more than 6,000 body types with eight basic breast shapes, knocking traditional views on bra sizes out of the water.
True&Co.'s data-driven elements are familiar ground for Michelle, who was the first female investor at Bain Capital Ventures, working with multiple startups such as LinkedIn and Rent the Runway. She also spent seasons at Microsoft, the Boston Consulting Group and PricewaterhouseCoopers, and was named one of Fast Company's Most Creative People.
KAVITA SHUKLA
Inventor & Founder • FreshPaper
We've all been there: We purchase fresh herbs, needing just a few for a recipe. Inevitably, the rest goes to waste. Thanks to Kavita Shukla's FreshPaper, herbs, berries, and other fresh produce can now last up to four times longer.
The significance of Kavita's invention, however, extends beyond individual kitchens: the ability to organically extend the life of produce can greatly impact the global challenge of food waste.
FreshPaper began as Kavita's middle school science project, based on a homemade spice tea used by her grandmother in India. In her senior year of high school, Kavita received a patent for FreshPaper and began to believe that her invention could help address massive global challenges like food waste and hunger, but she soon learned "how hard it can be to give something away for free." She almost gave up on the idea until one Saturday morning—more than a decade after she first started working on her science project—when she decided to give FreshPaper one last chance at her local farmers' market.
A movement was born. Fans of the product took FreshPaper into local stores. Within a few months, "we were taking wheelbarrows full of FreshPaper to our tiny local post office and shipping FreshPaper to retailers, farmers and families across the country." The product is now sold online, as well as in countless retailers across the globe, including Whole Foods Market, Bed Bath & Beyond, and HSN.
Kavita holds four patents and is the youngest woman to receive the INDEX: Design to Improve Life Award, the world's largest prize in design (joining previous winners such as Tesla and Apple). This year, Kavita was named to TIME Magazine's "5 Most Innovative Women in Food" and spoke at the Nobel Prize Dialogues in Stockholm about her simple innovation. Retail is a key partner, not only for this product, but also others designed for social good: "With the industry's incredible reach, we now have the ability to spread transformative ideas and innovations more quickly than ever before."
MIKAILA ULMER
Founder & CEO • Me & The Bees Lemonade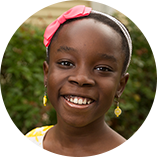 We all know what we're advised to do when life hands us lemons. For Mikaila Ulmer, the same rules applied when life handed her multiple bee stings. Mikaila was just four years old when she was stung by bees twice in the same week—and instead of sparking fear, it prompted a business idea.
Mikaila's parents suggested that, rather than being upset with the bees, she learn more about them. And learn she did. She discovered how important they were to our ecosystem, and decided to help. Mikaila decided to use local honey to sweeten her Great Granny Helen's flaxseed lemonade recipe. She entered an area children's business fair, and then landed a deal with Daymond John on the TV show Shark Tank. Now 12, Mikaila has kept the business buzzing.
Sold online and in retailers such as, Whole Foods Market, Wegmans, and W Austin Hotel and Residences, Me & The Bees Lemonade has grown into a national product. And Mikaila has used her ever-increasing platform as a "bee ambassador" to spread information about their significance. She also donates a percentage of proceeds to nonprofits that work to preserve bees' ability to pollinate crops, help flowers grow and make honey.
So what do you do when life hands you bee stings? Apparently, you build a business.
The Givers
EMILY AVEDIKIAN
Founder & Director, Keeps Boutique at The Gatehouse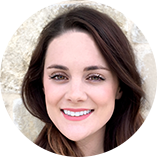 New clothes can represent so many different things: a new job, perhaps a new relationship, or a new adventure.
But for the women and children who "shop" at Keeps Boutique in suburban Dallas, new clothes can signal a new beginning altogether. They may enter the store believing they don't deserve anything there, said Keeps Boutique director Emily Avedikian; but through love, encouragement, and compassion, by the time they walk out, they've become "confident, determined and willing to use their many gifts and talents."
Emily first envisioned Keeps Boutique at age 15 while working with young girls in the foster care system. She would gather new clothing from local retailers and allow the girls to choose items "for keeps." After college graduation, she decided retail could be much more than a hobby, and returned to the idea of Keeps Boutique, expanding it to help women and children in need. The boutique is located in The Gatehouse, a multi-service living community that helps women break free from the cycles of domestic abuse, poverty and incarceration.
Clothing, then, is a natural fit—an outward symbol of change occurring within. Keeps Boutique is an outward symbol, too, Emily believes, of a changing retail environment, one that gives back and helps others. "The future of retail will be shaped by people with the mindset that they can change the world." Emily Avedikian is determined to do that, one outfit at a time.
JAMES BRETT
President, West Elm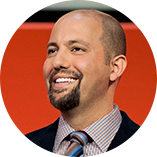 Under the guidance of President, James Brett, West Elm has seen revitalization and growth on a large scale. But he has also challenged the company to think small. Global handicraft and the scaling of small-production goods have become a vibrant thread in the company's tapestry, no doubt inspired by James' personal love of travel and discovery.
"I learned about modern in Scandinavia, vintage in Paris, reclaimed and industrial in Belgium, and found a great fusion of nature, culture, and modernity in Thailand. But traveling through India is where I found my greatest inspiration: where I really came to truly understand and fall in love with the soulfulness of craft."
Back at home, in 2013, James established West Elm's Clinton Global Initiative (CGI) Commitment to Action, with a purchasing plan of $35 million in artisan-made goods over two years —all while providing transparency around the sourcing and manufacturing. He also navigated West Elm's relationship with Fair Trade USA, pledging to certify 40 percent of West Elm products fair trade by 2019.
James has also been a driving force behind West Elm LOCAL, which allows store managers to connect customers with local designers and makers. Since its launch in 2013, West Elm LOCAL has supported more than 500 makers with 4,000 products, differentiating stores while strengthening the brands' connection with the community.
ROSLYN S. JAFFE
Co-founder, Secretary & Director Emeritus, Ascena Retail Group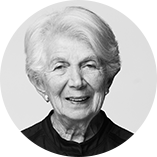 It was 1962 when working mother Roslyn Jaffe recognized the need to provide a simple solution for others like her: a one-stop, easy shopping experience for value-based, fashion-forward work attire.
That year, she and her husband Elliott founded dressbarn, a small store in Stamford, Connecticut. In the years that followed, the couple grew the business into a multi-brand empire, now valued at over $7.4 billion, known as Ascena Retail Group, Inc. They also cultivated an environment in which store associates were close-knit and able to rely on one another.
Throughout her career, Roslyn has been dedicated to philanthropic efforts which improve the lives of women; including being an early advocate for Dress for Success. Roslyn also recognized and heralded the importance of honoring the "everyday heroes" who continue to make the world a better place for women and children—especially in the areas of health, education, social reform and esteem.
The Roslyn Jaffe Awards are presented annually; one category honors ascena associates who embody ascena's spirit of giving back. The awards—which include a $100,000 grand prize for an organization and two $25,000 grants for runners-up—are the perfect intersection of Roslyn's life work. Her passion for retail stems from its ability to instill "confidence in women". Whether through fashion or philanthropy, Roslyn has been helping to build women—and by extension, families—for more than five decades.
DREW ANN LONG
Inventor, Caroline's Cart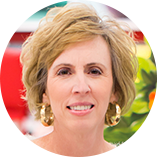 As any parent knows, taking children grocery shopping can be challenging. Drew Ann Long has three—including one with special needs. Caroline, her young daughter, soon outgrew a typical shopping cart, and those challenges multiplied. Gaps in accessibility and inclusion became apparent—but so did opportunities for change.
"With an over accommodating industry that is always looking for ways to make the shopping experience easier and more fun," she says, "I knew a special needs shopping cart could no longer be overlooked."
It took eight years, but Caroline's Cart has become the first-ever patented shopping cart designed for older children and adults with special needs. Drew Ann designed and patented the cart herself, and worked with North Carolina-based Technibilt on manufacturing. Carts are now available in thousands of retailers in the United States and abroad.
In 2016, Target got on board, offering at least one cart in all its full-sized stores. Other retailers can be persuaded to add the cart by a parent, using a sample letter found on the Caroline's Cart website.
Drew Ann has expanded her mission with the launch of Caroline's Cause, a nonprofit aimed at greater accessibility for those with special needs. She remains passionate about inclusion, so that "all families can enjoy participating in the retail experience."
MONIKA WIELA
CEO & Founder, Give Back Box®
Growing up in Poland, Monika Wiela didn't have much: no toys, no shoes, and very few clothes. "Even if I had money, there were no goods in stores anyway," she says. So when an uncle sent a toy from the U.S., her eyes were opened in a powerful way—not only to retail, but also to possibility.
"That day, I realized that there was a world out there where these amazing things existed," she says. And she couldn't help but want to provide those things for others.
Skip ahead to a decade ago, when Monik immigrated to America. She soon sold her first pair of shoes on the internet and eventually founded Cherrymad.com, a successful internet fashion business.
But in 2012, a chance encounter with a homeless man sparked an idea. The man held a sign saying he needed shoes. She understood his lack. Monika returned the next day with footwear for the man, but he was nowhere to be found. Compelled to do more, Give Back Box® was born. The platform allows consumers to re-use the cardboard boxes from their e-commerce purchases to forward used clothing, accessories, and household goods to the nearest Goodwill® location.
Give Back Box® encourages environmentally friendly practices, in addition to providing an easy way for consumers to donate items to charity. And, as Monika knows, the gift of a single item could very well change a life.
The Influencers
LISA CLYDE
Global Head of Consumer & Retail Investment Banking, Bank of America Merrill Lynch
When retailers are ready for a strategic financial move, Lisa Clyde is the one they bank on. She sums herself up as one who delivers "right versus popular advice," and the strategy has paid off on a large scale. Lisa has worked on initial public offerings for retailers such as Restoration Hardware, Aritzia and Lululemon Athletica; Michael Kors and Nike have engaged her for acquisitions; she's helped with the sale of Yankee Candle and Converse; and Walmart, Kate Spade and TJX have utilized her expertise in debt financing.
Two of the earliest projects in Lisa's 20-year investment banking career involved strategic advisory work for Saks Fifth Avenue and executing the IPO of Martha Stewart Living Omnimedia. "With such fascinating companies and management teams," she says, "I was hooked early on." "If you have to diligence companies and write prospectuses, why not do so for retailers and fashion companies?"
Many in the finance end of the business prefer security, but Lisa thrives on the unknowns. "How big will ecommerce become? What will happen to all of those stores? How will stores look and function for consumers?" she asks. "The old playbook no longer applies."
It no longer applies to bankers, either. Lisa realized that blending in was not a successful strategy, so she ditched the traditional bankers' pantsuits, developedher own style and found her own voice. "Over time I realized it is not just ok to be different, but it is an advantage."
JASON GOLDBERG
SVP, Content & Commerce, SapientRazorfish
"Sure, Jason "Retailgeek" Goldberg is a fourth-generation retailer, but that doesn't keep him from welcoming the changes that the internet of things has brought to the retail landscape. "We're all inventing the best practices as we go, but our business has been so disrupted by digital that it's entirely new," he says.
Jason joined SapientRazorfish in 2012 as vice president of strategy and has played a key role in concepting and building innovative new commerce experiences for several of the agency's leading retail clients, including Uniqlo, HSN, Abercrombie & Fitch and Mondelez.
His relationship with computers goes back to age 14, when he started working for a local Commodore dealer. Jason would go on to launch his first eCommerce site for Blockbuster Entertainment in 1996, and has since worked with more than 100 clients on the Internet Top 500, and is responsible for billions of dollars in on-line revenues. Jason is also one of the most-followed eCommerce subject matter experts on Twitter as @retailgeek, half of the popular iTunes eCommerce podcast duo "The Jason & Scot Show," and the author of a regular column on mediapost.
Throughout This 20+ year career, Jason has led pioneering teams that have revolutionized the way consumers shop and make purchase decisions. And yet, he's still learning from—and being challenged by—today's consumers, too.
"A shopper just woke up with a new expectation that none of us have met yet!" he says"
DAVID LAWENDA
Vice President, Global Marketing Solutions – U.S., Facebook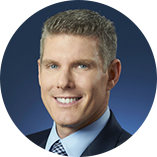 It matters not whether it's a luxury splurge or a toothbrush—David Lawenda simply loves the art of buying and selling.
After 25 years of growing businesses, teams and revenues for entertainment brands such as Turner, Paramount TV, MTV Networks and Univision, David developed a deep appreciation for the challenges and opportunities retailers have—and has spent a lot of time thinking about how he can help them succeed. Today, he does just that at Facebook; providing marketing solutions for retailers big and small, looking to engage with their more than 1.8 billion users. In David's first two years at the social media giant, his 500-member team tripled U.S. revenue by helping clients invest and grow in a mobile-first world. Those revenues were expected to quadruple by the close of 2016.
Though a seasoned sales executive, David sees himself as a consumer at his core—one especially excited by the convergence of online and offline.
"As the worlds continue to blend, the opportunities for innovative retailers are endless," he believes. "I'm most inspired by possibilities."
He's inspired, too, by those around him. "Facebook is a learning organization, so I'm always learning from others around me, regardless of industry, role or level… I've been humbled to have led some of the best teams in the business."
WENDY LIEBMANN
Founder, CEO & Chief Shopper, WSL Strategic Retail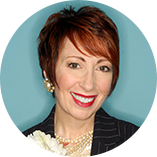 Wendy Liebmann is driven by curiosity—all the way back to her days as a small child in the Australian bush, traveling to the bustling city of Sydney to shop. Then—and still today—retail meant immediacy and impact, a catalyst with the power and opportunity to "inform, transform and inspire."
In 1986, Wendy brought that curiosity and passion for the shopping experience to the founding of global retail strategy consultancy, WSL Strategic Retail. Recognized as one of the innovators of shopper insights, Wendy tracks consumers and retail, predicting where both are headed through her highly regarded survey, How America Shops®. Today, WSL continues to provide valuable guidance, helping clients understand shoppers and their shopping life®.
"Retail is in the middle of the most disruptive period in 50 years," she says. "Shoppers have so many choices where and how to spend their money. Sometimes not even at retail. The next decade will see retail move from a real estate-based model to a shopper-based model. And I want to be right in the thick of that."
In addition to being an expert on retail insights, Wendy is also a recognized speaker, and on the advisory board of the Fashion Institute of Technology's Master's degree program in Cosmetics & Fragrance Marketing and Management.
PHIL WAHBA
Senior Writer, Fortune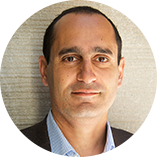 Back when Phil Wahba was a correspondent at Reuters, he wasn't looking for the story of retail; but as many good stories do, it found him.
He "happened into" covering retail and consumer goods after exploring the 2008 financial crisis and 2009 car industry bankruptcies, and did so for five years before becoming a senior writer at Fortune.
Retail, Phil says, "is connected to everything that matters, from the state of the consumer to wages to real estate."
Phil's articles have broken major industry news, including the turnaround strategies of Target CEO, Brian Cornell, and J.C. Penney CEO, Marvin Ellison. His work has also focused on the way big companies such as Walmart, and Kohl's have re-invented themselves. Phil is quoted regularly as a retail expert; and he has appeared on CNBC, Fortune Live, Reuters Insider, NPR, PBS, Entertainment Tonight and other programs.
These days, the prospect of juicy news is what that keeps Phil pressing on.
Well, that and his self-proclaimed obsession for running. Phil is more than halfway through a goal of running a marathon in each state. And that drive clearly shows up in his reporting, his ever-present "cutting through the BS" stance—and his ever-increasing level of expertise.
The Power Players
SCOTT DAHNKE
Global Co-CEO, L Catterton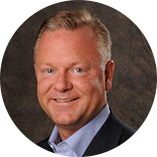 If Scott Dahnke wasn't global co-CEO for the consumer-focused private equity firm L Catterton, he'd be the owner of an NFL team instead. And if he ran that team like he runs L Catterton, it certainly would be one that put up big numbers.
Consider these stats: L Catterton has made more than 150 investments in consumer brands throughout all aspects of the industry. Some $15 billion in equity capital is dedicated to growing middle market companies and emerging high-growth enterprises. His firm includes 17 offices in nearly a dozen time zones across five continents.
In the last two decades, Scott has completed more than 25 transactions that have touched retail, restaurants and brands like Restoration Hardware, Hanna Andersson, LVMH, Edible Arrangements, Kettle Chips, Chop't and Wellness pet food.
Scott's portfolio includes a mix of enduring and new brands, but they all have something in common: the opportunity for growth "in partnership with fascinating and remarkable people," he says.
Retail helped Scott make the switch from business data to equity investments. Formerly CEO of infoUSA, Scott's leadership grew the firm's market capitalization to almost $1 billion. He keeps the focus squarely on the consumer, thriving on the "direct consumer interaction" that retail affords. That's proven to be a winning approach.
KEVIN HOFMANN
President, Online & Chief Marketing Officer, The Home Depot
The Home Depot's leadership team understands one thing very clearly: retail will change more in the next 10 years than it has in the last 100 years. Technology will continue to generate new, exciting possibilities for shopping experiences. That's why the company is focused on investing in the future to meet shifting customer expectations.
As CMO and President-Online, Kevin Hofmann is a key architect of the company's strategy to provide a seamless experience for customers. He and his team know that the front door of the $90 billion retailer's 2,100 stores is increasingly virtual, and they work hand-in-hand with the technology, supply chain and merchandising organizations to provide great product and great values across all channels.
Kevin believes that The Home Depot's success is primarily driven by its unique values-based culture that inspires a passion in associates for being entrepreneurs, thinking outside of the "big box" and giving back to communities and causes to make a lasting difference. As a member of The Home Depot Foundation's Board of Directors, Kevin helps oversee the company's $250 million commitment to veterans housing causes, volunteers at Team Depot events and encourages all associates in his organization to do the same.
STEVEN LOWY
Co-CEO, Westfield Corporation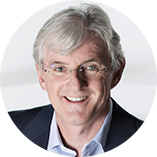 The convergence of the physical and digital must be top of mind for any global shopping center developer today. But Westfield Corporation's Steven Lowy is not just making the most of this transformative union—he's driving it.
Steven, who has worked for Westfield for over 28 years, has been instrumental in driving change for the business by focusing heavily on innovation and technology. In 2012, he launched Westfield Labs in San Francisco, to be the company's global hub of innovation. In 2016 Labs evolved to become Westfield Retail Solutions which takes an even broader approach using digital products, analytics and all aspects of the Westfield business to create seamless solutions for consumers, retailers and global brands at the company's 35 shopping centers, valued at $29.3 billion.
That work gives Steven a front-row seat to see established retailers "evolve and redefine themselves," and emerging retailers "completely surprise and disrupt the market."
Nowhere is that more apparent than at Westfield's newest U.S. location, Westfield World Trade Center, a highly visible shopping, dining, event and entertainment destination integrated into the transportation hub of Lower Manhattan. It features more than 100 retailers, including flagship stores for Apple and Eataly, and is expected to generate up to $1 billion in annual sales and 100 million customer visits.
TONI M. MILLER
Senior Executive Vice President, Chief Administrative Officer & Chief Financial Officer, Boscov's Department Store, LLC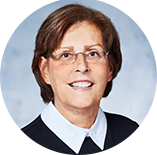 With more than 35 years of experience in retail finance and operations, one title isn't enough for Toni M. Miller. She currently leads many of Boscov's business operations. It's a significant responsibility, but she's done the work to back it up. Having started her career in direct marketing, Toni has been involved in retail, food services, hospitality and manufacturing. Before joining Boscov's, she spent 27 years at Bass Pro Shops.
In some ways, a retail career is a far cry from youth ministry—which she initially thought might be her life's work. But there are similarities, notably in the way she invests in the next generation of leaders, trying to create an environment where they have "an opportunity to learn, grow and advance." That's because others have invested in her, and she has "been able to learn from the best." Toni shares freely with her team, hoping that somehow, it will enrich both their lives and careers.
Committed to the future of the industry, Toni has served on a number of retail industry advisory boards, and is on the foundation board for her alma mater, Southern Nazarene University, as well as the Berks County United Way Finance Committee and Reading Chamber of Commerce. And over the years, Toni has brought her talents and insight to numerous nonprofits.
Ultimately, Toni wants to inspire others to "give their best and be the best version of themselves." Every day, she sets an example worth following.
MARISA THALBERG
Chief Marketing Officer, Taco Bell Corp.
When it came time to launch Taco Bell's new "quesalupa"—a combination quesadilla and chalupa—the company took it to the Super Bowl and stood out among the noise. Taco Bell's Cinco de Mayo Snapchat lens—allowing users to turn their head into a hard-shell taco—drew 224 million users in a single day. Taco Bell has also touched on artificial intelligence with the TacoBot, which takes orders and answers questions about the food.
Leading the team behind those innovative ideas, and countless others, is Marisa Thalberg, Taco Bell's Chief Marketing Officer. Marisa transitioned to Taco Bell in 2015 after spending eight years at The Estee Lauder Companies, Inc., where she pioneered the company's global digital and social marketing. Her leap to the fast food sector may confuse some, but in Marisa's world, strategic marketing is strategic marketing—whether the subject is collagen boosters or chalupas.
Marisa has also become a popular speaker at events like the CMO Summit, IAB Leadership Summit, BlogHer, and WWD Summits. Along the way, she also founded the social network/content providing organization Executive Moms, a leading social network and content provider for working mothers, and was selected as UNICEF's iconic representative of U.S. working mothers in its report, The State of the World's Children.